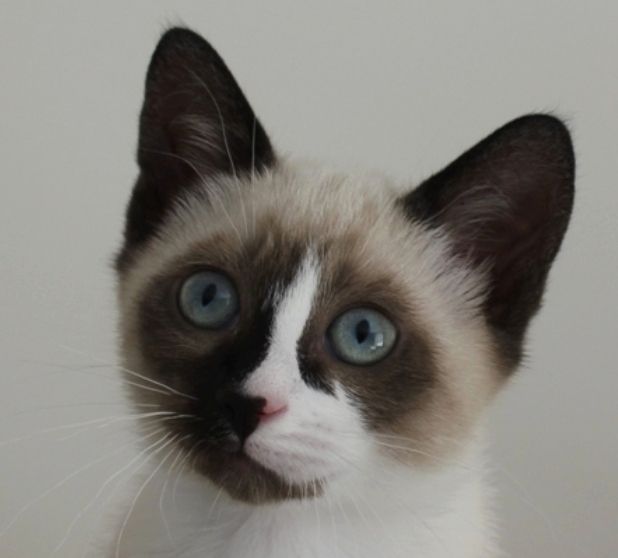 Skiboots Whitney
This Seal Point Classic pattern female kitten is available now to an approved pet home.
She is de-sexed, microchipped, registered with FCCV, has had F3 vaccinations x 2, & regularly wormed. She is a beautiful, well grown and friendly girl just waiting to join someone's family.
The Snowshoe is a medium sized short hair cat. It is a very friendly, social, and interactive breed who loves to spend time with their humans, but also gets along very well with other pets as well. The Snowshoe will delight and entertain you, being very playful and intelligent. They are easy and fun to train for harness and other basic tricks. In general you will never be lonely with a Snowshoe in the house! The Snowshoe is a fabulous cat who will give you many hours of pleasure and companionship. The very unique Snowshoe breed is truly one of the cat world's best kept secrets.
You are welcome to visit Whitney, and meet her parents and our other Snowshoes here at Skiboots Snowshoes. We are very proud of our quality kittens raised in a family environment.
Breeder registered FCCV 7314 - Skiboots Snowshoes.
Microchip 956000003408122
www.snowshoecats.webs.com
Ph: Cathy Webb on 03 9736 9425